About Us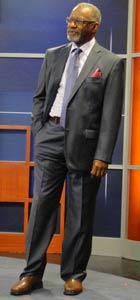 As a well-established company, Collins Financial Services Ltd. has been providing a variety of products and investment strategies to meet the needs of clients in Saskatoon, SK and beyond. Our vision, upheld by our president and staff, is to provide excellent financial and investment management services tailored to the needs of each client.
Our varied experience and longevity in the industry sets us apart from other financial services in Saskatoon. We are a five-star master builder and have upheld several high achievements over a long period of time. Our firm was featured in "Who's Who in the World" Magazine as a representative for clients with a wide range of financial investment needs. Collins Financial Services Ltd. has worked with over 50 companies, including life insurance firms, banks, and more.
We have received a wealth of positive feedback from our clients over the years describing their positive experience with our team. Here's what just a few of them had to say.
Testimonials
"It gives me a great pleasure to write my experience regarding services provided by the Collins Financial Services Ltd. And also about Mr. Floyd Collins Sr. I came to know Floyd in June 1974 when I had come back with the family to Saskatoon when he was working with the North American Life. During these years, I have relied on his services on insurance and retirement incoming including RRSP and also on my pension funds to him for management. I am very pleased with this move and now with the financial outcome of my RRSP and pension funds. During these years, I was very much impressed with his reliable advice and comparative analysis of my financial issues. Floyd has been very diligent, honest, and sincere in his opinions that have helped me during the years of ups and down in many cases including my problems with Canada Revenue Agency. He has been a very trustworthy, hardworking and easy to access and talk in all my dealings. I have recommended some people to him and they seem to be very happy and thank me for introducing him. Even now, I will recommend his services to any friends or anyone who is looking for an honest and sincere financial planning help. I wish him all the best in continuing his services to all his clients at enhance level." -R. Lal Kushwaha., Ph. D., Professor Emeritus
"I've been a client of Floyd's for several years. I have found him to be approachable, a good listener and very customer focused. Because of his extensive knowledge, Floyd has been able to provide me with sound options which are specific to my financial needs. As I transition from the work force into retirement, I am confident in his ability to continue to provide me with sound advice."-Dianne
"We were referred to Floyd Collins Sr. by a good friend in 2005, and have been happy to have him as our Financial Advisor ever since. Mr. Collins has extensive knowledge and experience, and conducts all our meetings/conversations with friendly professionalism. He is always available to answer our questions, had our best interest at heart, and has "gone the extra mile" for us on several occasions. We do not hesitate to recommend Collins Financial Services to anyone seeking sincere, sound financial advice."-Bob and Elaine K.